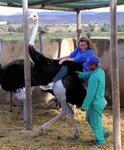 WheresCherie.COM>
3753898 visitors since 07/2002



the United States


Cherie's Birthday is June 20th.

Featured on: Yahoo! Picks
& USA Today
OC Register column
Register an account!
Registering for an account is quick, and registered users can send messages to other users, post on message boards rate stories, and are notified of site updates.

logged users ::
active for last 5 minutes
Site created by
Raging Network Services
Logo by
Chris Barela


RSS Feed
"To be wronged is nothing unless you continue to remember it." -- Confucius
231--Nevada: Burning Man, Your Brain on the Playa : message board
piercings
(by greg (Service Admin) Sep 10 / 19:27) I saw that dude with the piercings on the playa last year. One word.. OW!