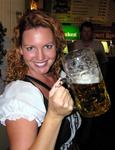 WheresCherie.COM>
3567207 visitors since 07/2002



the United States


Cherie's Birthday is June 20th.

Featured on: Yahoo! Picks
& USA Today
OC Register column
Register an account!
Registering for an account is quick, and registered users can send messages to other users, post on message boards rate stories, and are notified of site updates.

logged users ::
active for last 5 minutes
Site created by
Raging Network Services
Logo by
Chris Barela


RSS Feed
"Very often the quiet fellow has said all he knows." -- Kin Hubbard
user: greg

user level: 10 : (Service Admin)

: SEND MEMO

registered: Jul 22 2002 - 17:06 PST
last active: Sep 30 2012 - 17:08 PST

email: greg AT rage DOT net
note: the e-mail displaying format has been changed in order to protect against addy harvesters

icq: 11928769

real life name: Greg Retkowski
occupation:
Cherie's webhacker
interests:
Autocrossing, Sailing, Scuba, Soaring, Travel!
likes:
Travel, Internet, and fast cars.
dislikes:
Spam, veggie food, and loose ends.
other contacts:
http://www.rage.net/~greg/
picture: