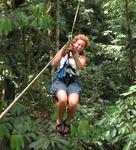 WheresCherie.COM>
3753871 visitors since 07/2002



the United States


Cherie's Birthday is June 20th.

Featured on: Yahoo! Picks
& USA Today
OC Register column
Register an account!
Registering for an account is quick, and registered users can send messages to other users, post on message boards rate stories, and are notified of site updates.

logged users ::
active for last 5 minutes
Site created by
Raging Network Services
Logo by
Chris Barela


RSS Feed
"You cannot teach a bird to fly, only how to let go his branch and begin to fall." -- Tim Ward
414: Nevada: Dreaming of Art, Burning Man 2008 : message board
Awesome Photos
(by cemseller (Standard user) Sep 11 / 15:54) Dude, how can i miss the burning man year after year. What kills me is that I was not that far away if it was this last weekend.?!

Love the blog! Tell greg I said Hi.