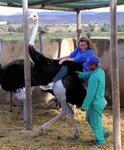 WheresCherie.COM>
3934469 visitors since 07/2002



the United States


Featured on: Yahoo! Picks
& USA Today

OC Register column

Register an account!
Registering for an account is quick, and registered users can send messages to other users, post on message boards rate stories, and are notified of site updates.


logged users ::
active for last 5 minutes

Site created by
Raging Network Services
Logo by
Chris Barela


RSS Feed
"Money often costs too much." -- Ralph Waldo Emerson
292--California: San Francisco Bay to Breakers 2005 : message board
WheresCherie!
(by Bryan (Standard user) May 25 / 23:57) I must correct my comment....I do have an autograph from Cherie and I have a photo of her signine me. Thank you Cherie!


Cheri's Autograph?
(by bryan (Standard user) May 23 / 23:57) I see I made it to your photo album. NowI will have to look thru my photos but I don't recall seeing an autograph from "Cheri".


other parades to plan for
(by saracita1023 (Standard user) May 21 / 15:56) What a wow! parade. Gotta tell you about one I attended this year in Jackson, MS- the Hal & Mal's St. Paddy's Day parade. There's a group of women called the Sweet Potato Queens. Jill Connor Brown has written several books and know how to celebrate LIFE! Favorite quotes include: "Never wear panties to a party", "Be particular", and my favorite "Well-behaved women rarely make history". sweetpotatoqueens.com Tell 'em Saracita Margarita sent ya!