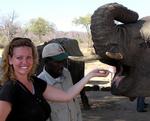 WheresCherie.COM>
3753897 visitors since 07/2002



the United States


Cherie's Birthday is June 20th.

Featured on: Yahoo! Picks
& USA Today
OC Register column
Register an account!
Registering for an account is quick, and registered users can send messages to other users, post on message boards rate stories, and are notified of site updates.

logged users ::
active for last 5 minutes
Site created by
Raging Network Services
Logo by
Chris Barela


RSS Feed
"To be wronged is nothing unless you continue to remember it." -- Confucius
87-Glen Eden: First Time at a Nudist Resort : message board
training
(by smorgan (Standard user) Oct 06 / 04:39) I so agree! Oh, my, when I read your experience, I thought ot myself, I would have to be quite inebriated to get to this ...although, I find it quite intriguing....I have a lot of self-exploration to get to this point.
LOL, Sherry


Profound naked fun
(by johnnynet (Standard user) Oct 05 / 02:15) Very profound article - and very similar to my own experiences and philosophy - though, I've found, in several years of talking about the joys of the nudist lifestyle that there is nothing, nothing, like actually going, and all the persuasion in the world will not convince 99.99% of the people out there to go, unless they are *ready*.

It's amazing how much of our cultural training stays with us through adulthood.